David Beckham has hinted he might come out of retirement to start playing soccer once again.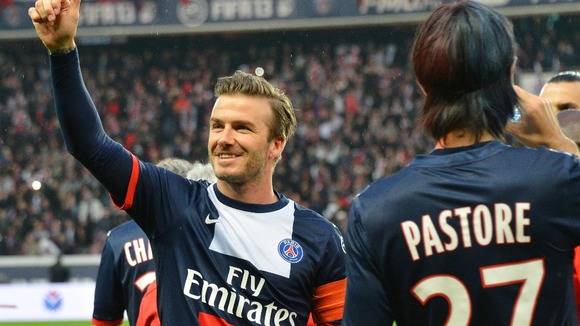 Appearing on a new TV documentary, David Beckham said he had gone through "a stage of enjoying the rest" but was now tempted to go back:
"Now I go to watch a basketball game and, when you are watching athletes play at the top of their game, for me it gives me that itch again and I want to be back in the game then and I start thinking to myself 'Could I play again? Could I go back? Could I come out of retirement and start playing again?"
– David Beckham, 'Into The Unknown', BBC TV
David Beckham is currently trying to launch his own Major League Soccer team in Miami and hinted he might turn out for them, adding:
There's never been a player-owner but maybe?
– David Beckham, 'Into The Unknown', BBC TV